WEAVING, YEARNING
2021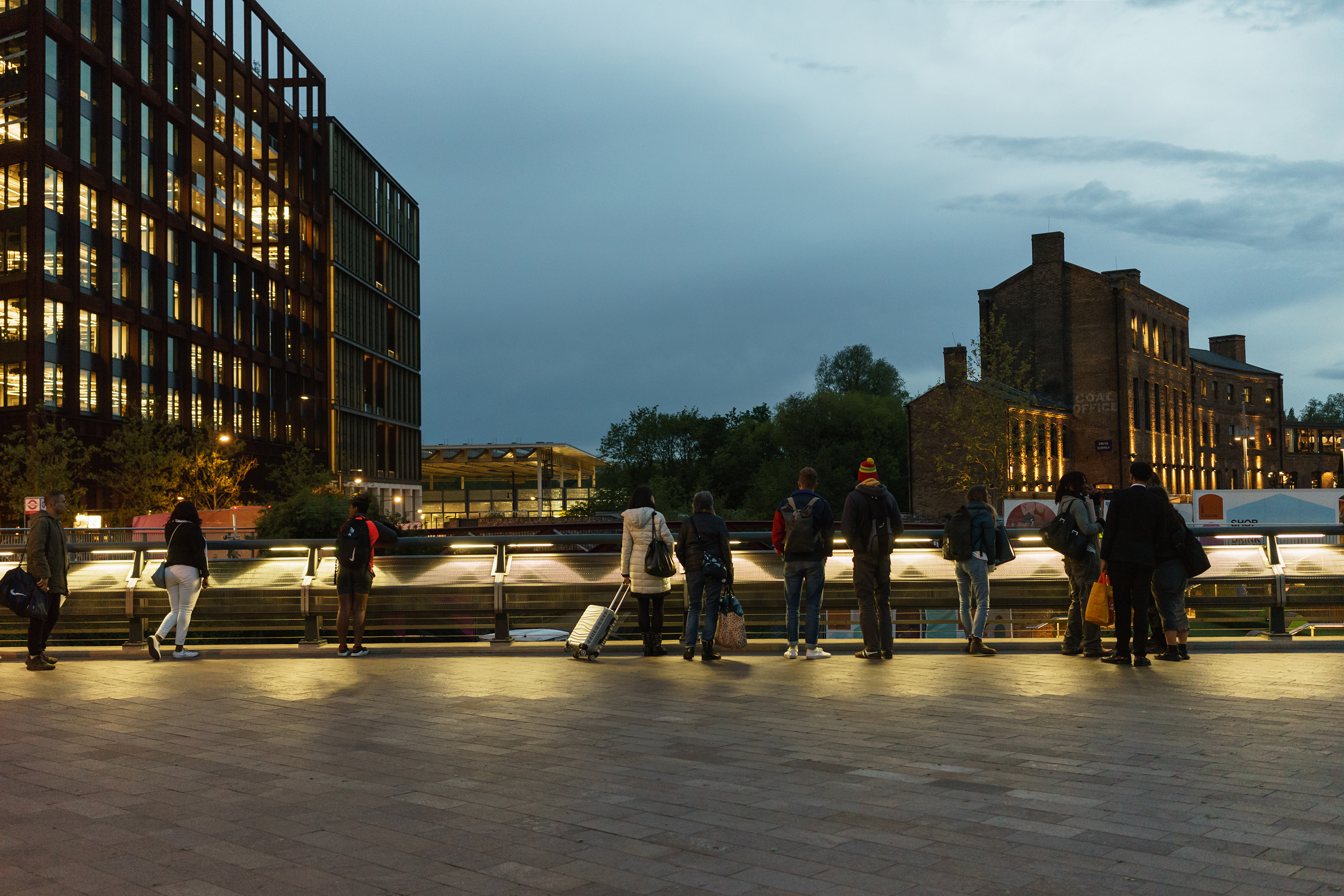 Collaboration with Kalle Nio.
Weaving, yearning is multi-channel sound installation for a public space.
Duration: c. 20'00"
Composer: Aino Venna
A I S T I T / coming to our senses
Finnish Institute in the United Kingdom and Ireland
Curator: Satu Herrala, Hans Rosenström
For video documentation please click here.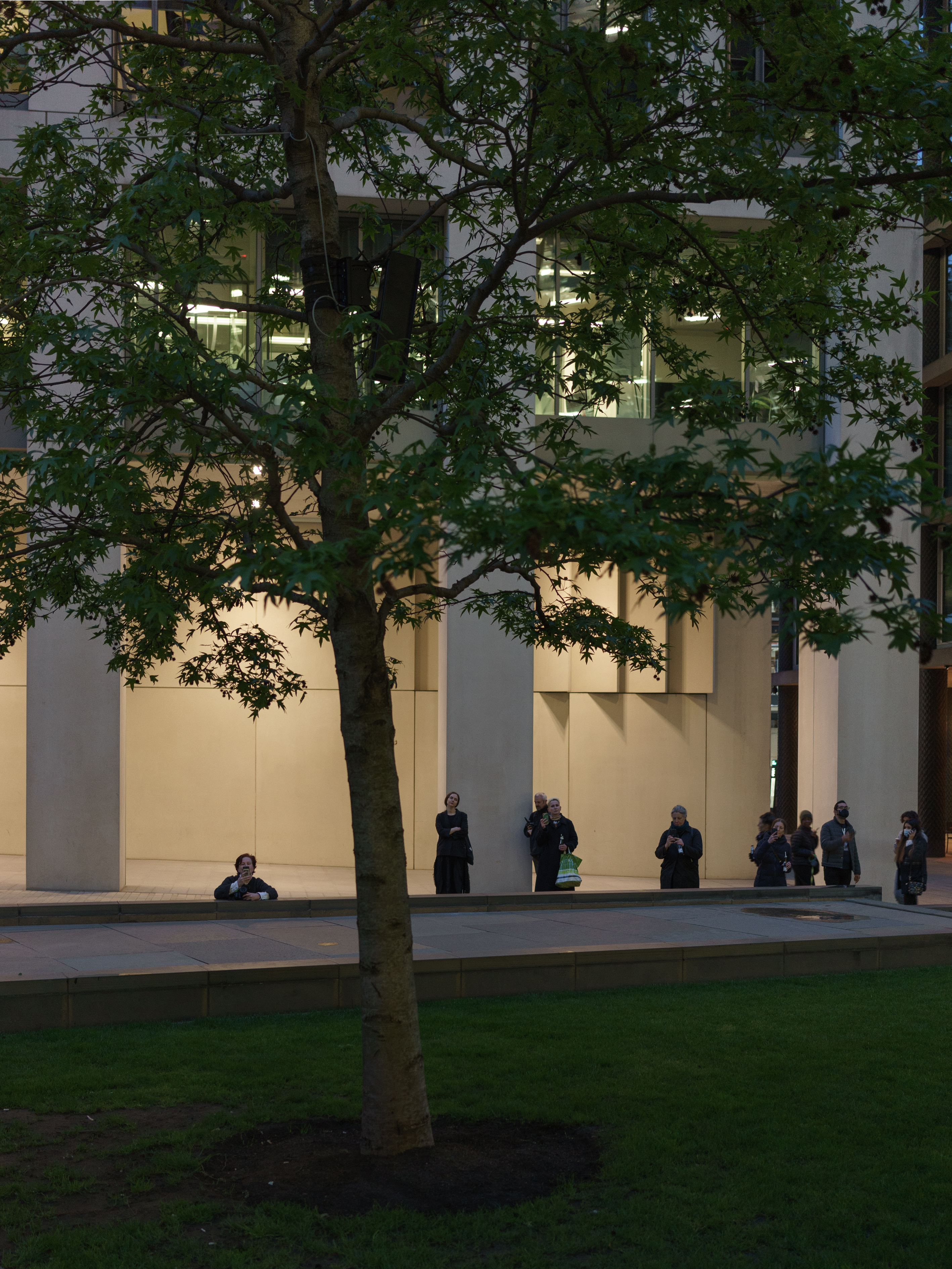 Weaving, yearning is a collaboration with the Finnish artist Kalle Nio and was created first for Kings Cross in London, The work was commission by the Finnish Cultural Institute and A I S T I T / coming to our senses contemporary art program.
Weaving, yearning consists of a number of speakers installed on a specific route, in London there were 11 speakers that formed a c. 500 meter long chain from Pancras Square to Granary Square. The work is activated once every night, around the time of sunset. We hear an evening song, starting in one spot, then after a while the song begins to slowly move, from speaker to speaker. Drifting through the urban landscape and urging the listeners and passerbys to follow.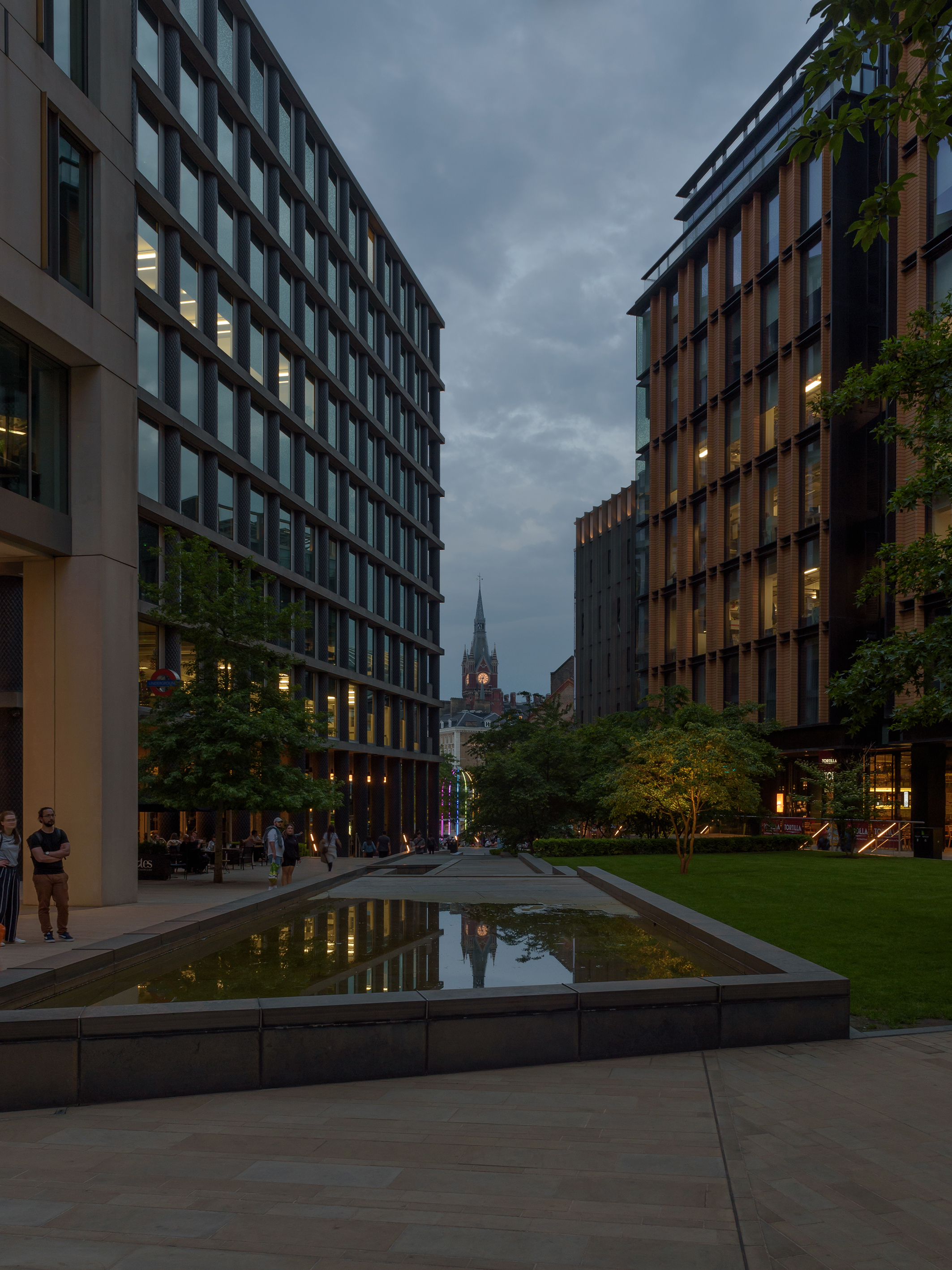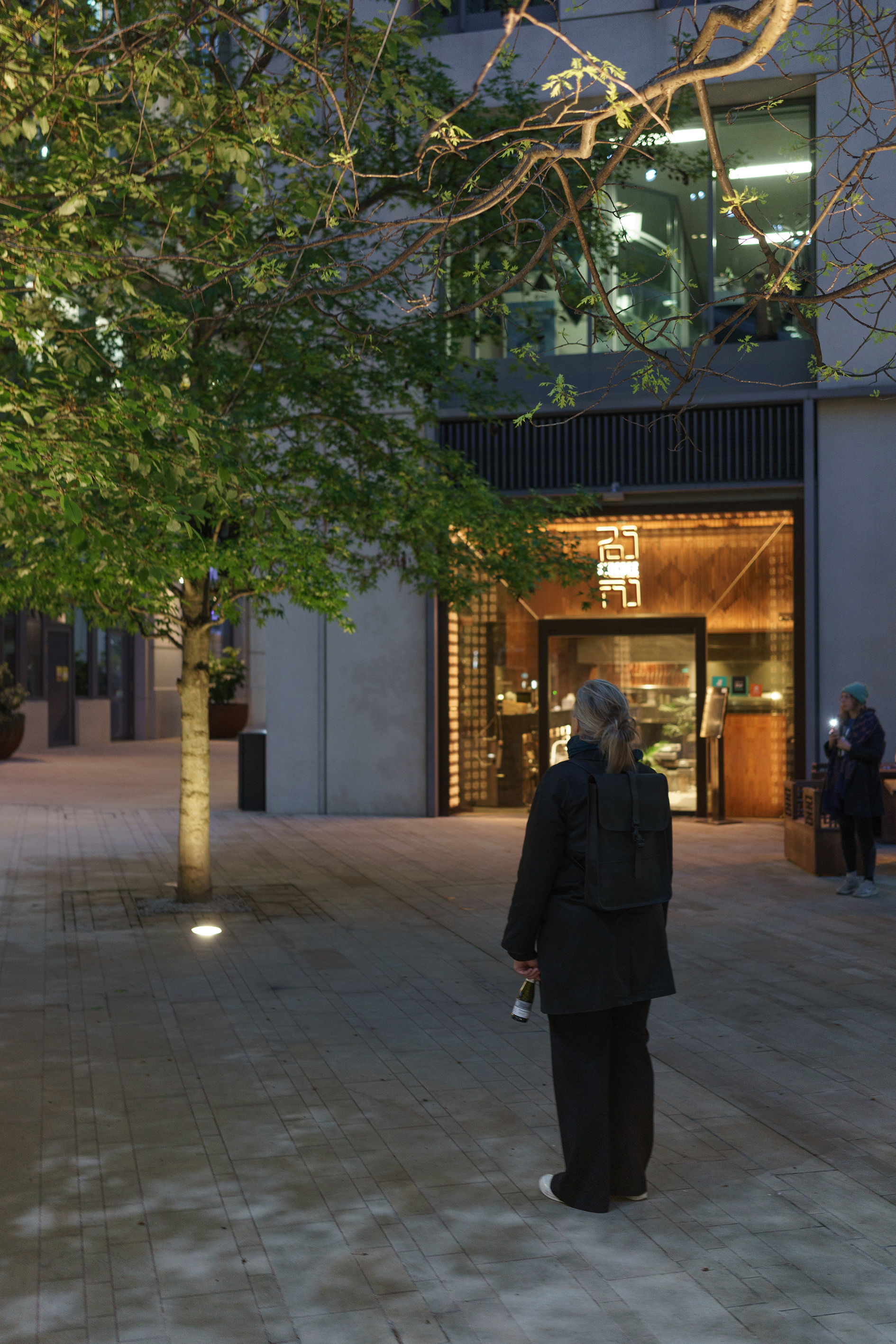 For lyrics and map over Kings Cross click here.
The work has also been shown at the Helsinki Festival, in the Töölö district, and in Turku, in Puolalanpuisto the park surrounding Turku art museum. For images and video documantation of the soundwork in Helsinki, please follow this link: Weaving, yearning in Helsinki.
Photos: readsreads.info
Singers:
Laura Salovaara
David Hackston
Aino Venna
Valter Maasalo
Sound technician:
Jussi Liukkonen
Technical support:
Paulie Roche
Kevin Luckhurst
Technical implementation:
RG Jones