Unfolding Silence
2023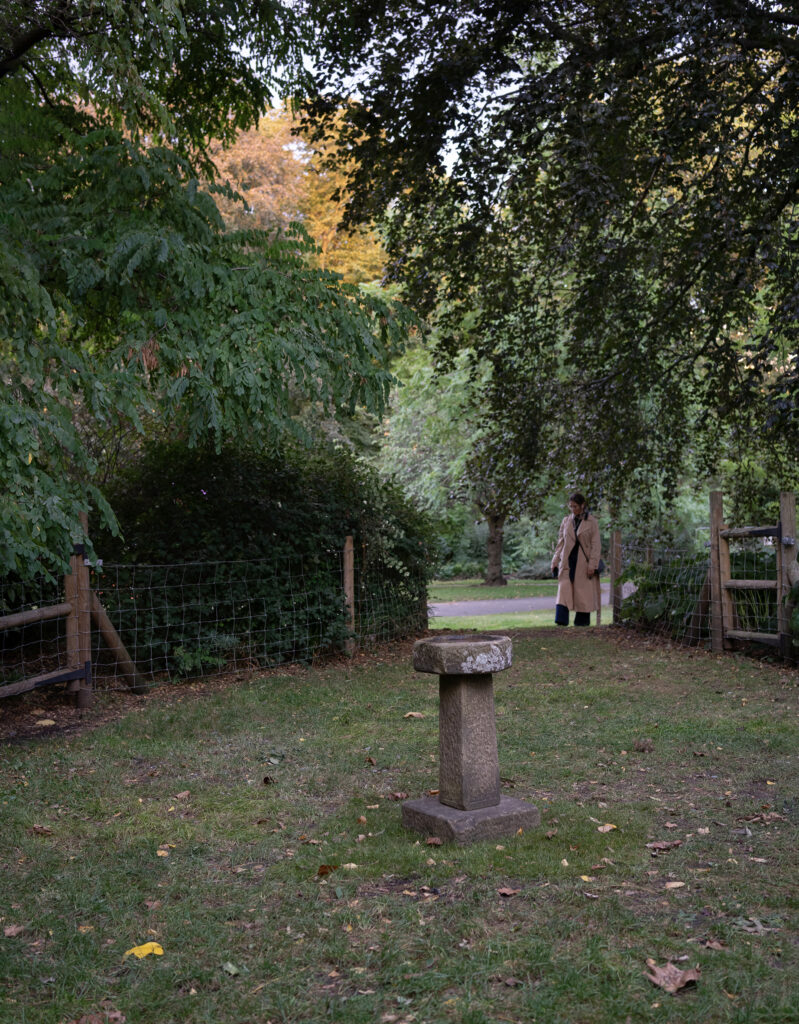 Installation
19th century sand stone birdbath, bronze, water, soundscape
Voices: Echo Vocal Ensemble
Frieze Sculpture
Regent's Park
London, UK
Curated by Fatos Üstek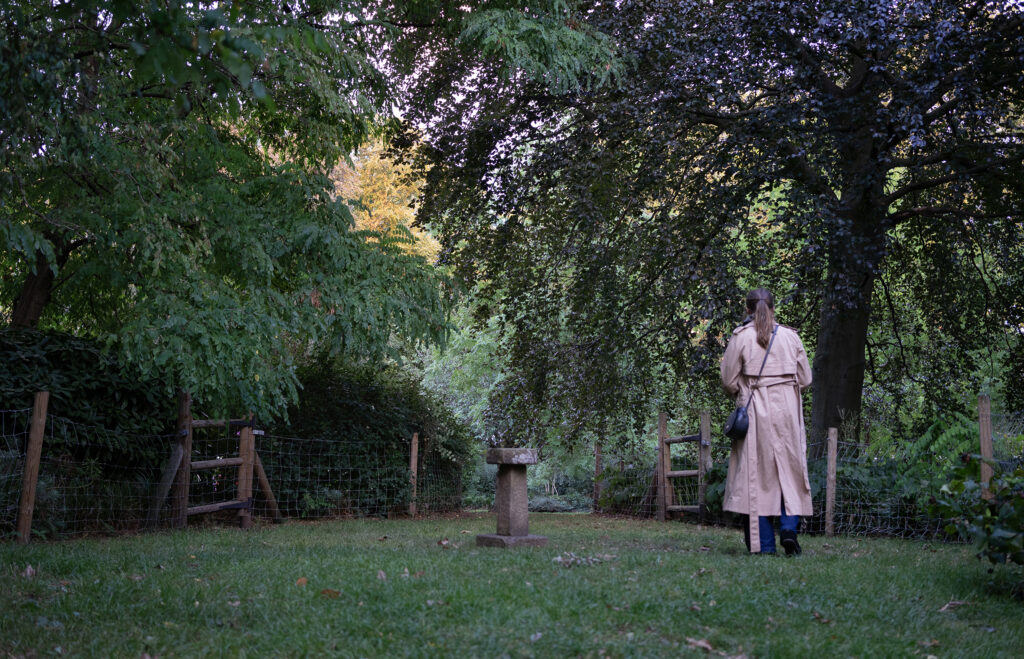 We are constantly shaping and being shaped by our surroundings. Unfolding Silence sees sculpture as an event where the focus shifts from the physical form to our temporal and entangled relationships. It offers a space for listening, to be grounded in our bodies yet open to our surroundings. Listening is an act of attention and giving attention is essential to our undulating coexistence.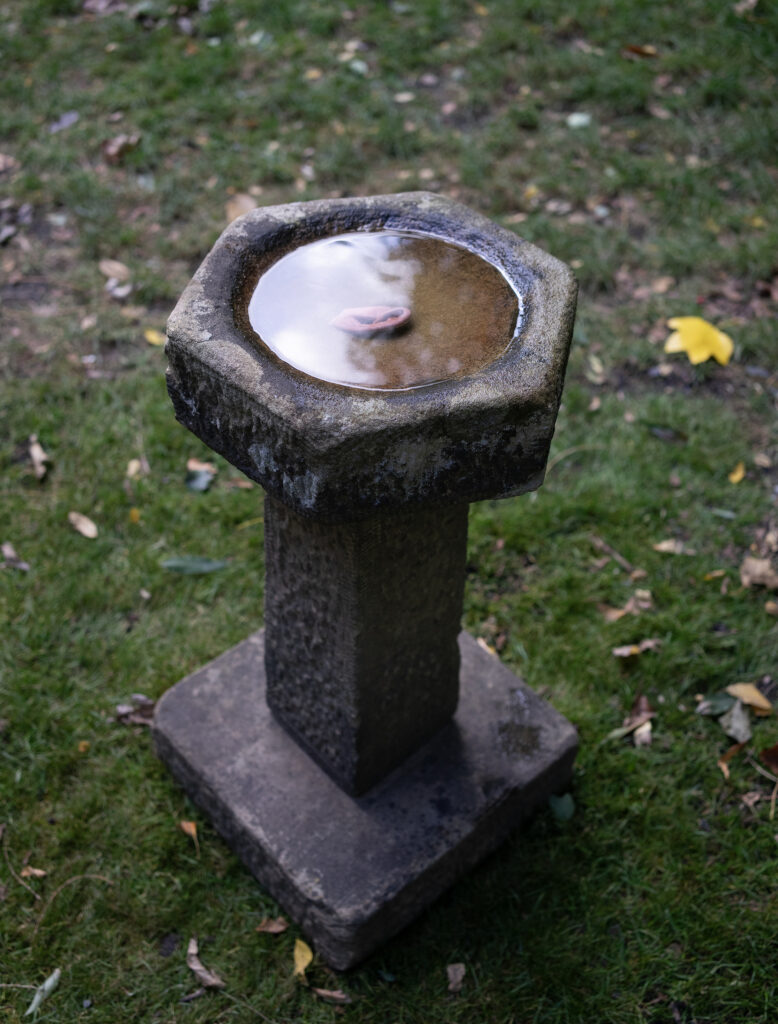 Nestled within a small grove in the English Gardens the artwork offers an intimate space for listening, a space that invites us to ground ourselves in our bodies yet remain receptive and perceptive to the world around us. In here, the disembodied voices of the Echo Vocal Ensemble subtly emerge, blending in with the surrounding soundscape, adding an additional layer to the environment and resonating with our presence within it.

With our voices, we possess the ability to bridge gaps between bodies, to communicate, stimulate and affect. As our voices permeate the air, they also have the power to invade the interiors of other beings, transcending physical boundaries. Just as voices can connect, they can also silence.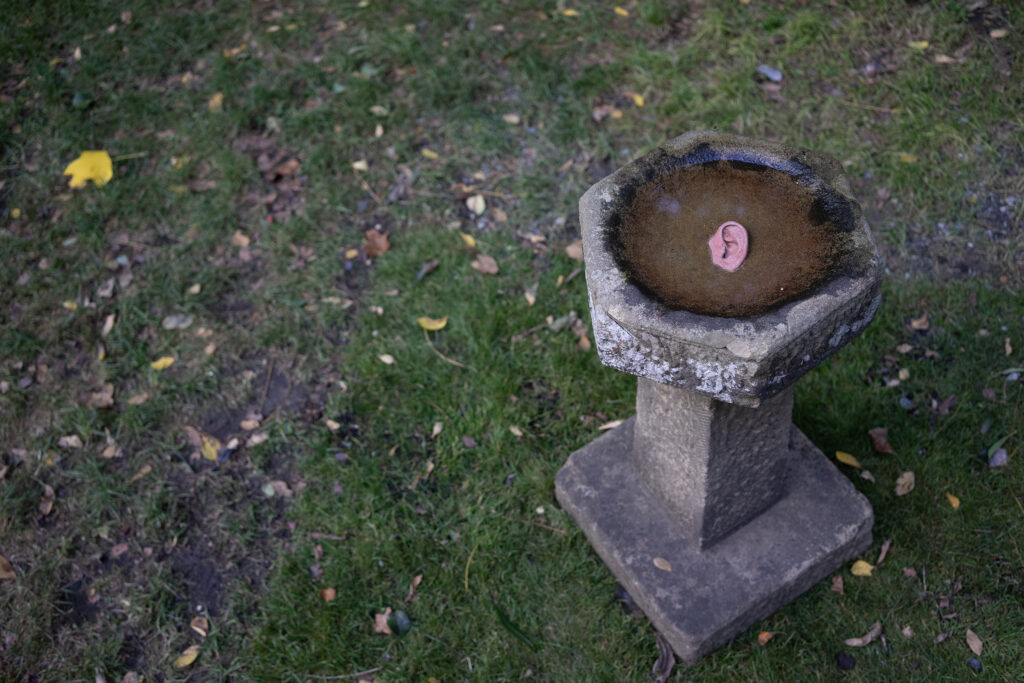 The soundscape was made accessible to the visitor through the Echoes app and a pair of headphones. Each voice of the choir is geolocated within the glade, creating a spatial experience where visitors may move freely in between the voices.
For video documentation, please go here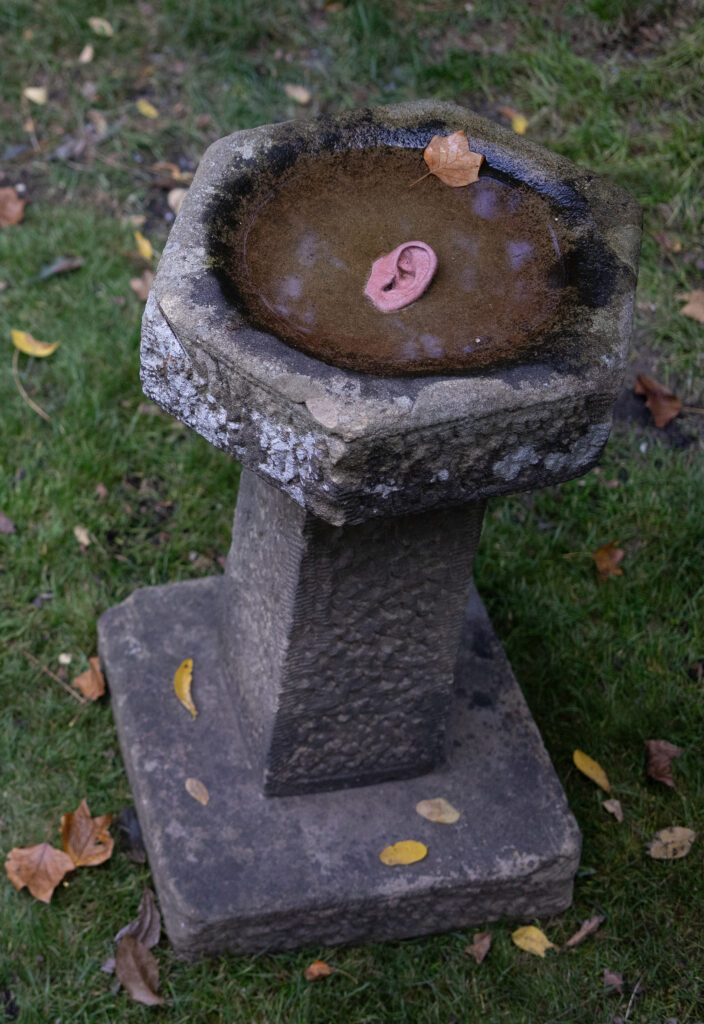 Duration
11' 42"
Prologue 2' 00''
The Song 9' 42''
Dimensions
Dimensions of the piece are variable and in direct relation to the chosen site. Birdbath 35 x 35 x 66 cm
Bronze cast of a left ear
The Prologue
Field recordings from a forrest near Wüsten Buchholz during the warm summer of 2022
Speech recorded at EMS Stockholm
The Song
Singers from Echo Vocal Ensemble
Sally Carr, Sam Cobb, Hilary Cronin, Freddie Crowley, Sarah Latto, Jack Lawrence-Jones, Dan Marles
Recording engineer Tom Mungall
Recorded in Stoke Newington Methodist Church
Postproduction EMS Stockholm
Support
Unfolding Silence would not have been possible without the support of FRAME Contemporary Art Finland, The Saastamoinen Foundation and Helsinki Contemporary
Thank You
Alexandra MacGilp, Adrian Lee, Ellen Wettmark, Fatos Üstek, Hermoine Spriggs, Joshua Kopecek, Julia Giertz, Katja Räisänen, Leonie Dahlström, Päivi Karttunen, Sarah Latto, Ville Hyvönen, Echos Vocal Ensemble, London Bronze Casting, The Saastamoinen Foundation, Frame Contemporary Art Finland and Helsinki Contemporary