I AS WITNESS
2013
Site-specific sound installation in three parts.
Vasa Parken – 3'19"
The Jewish Museum – 4'33"
The Stockholm City Library – 4'44"
The Art of Memory
Bonniers Konsthall
Stockholm, Sweden
Comissioned by: Bonniers Konsthall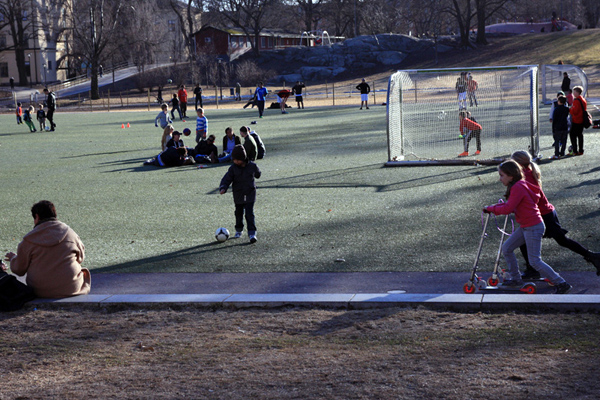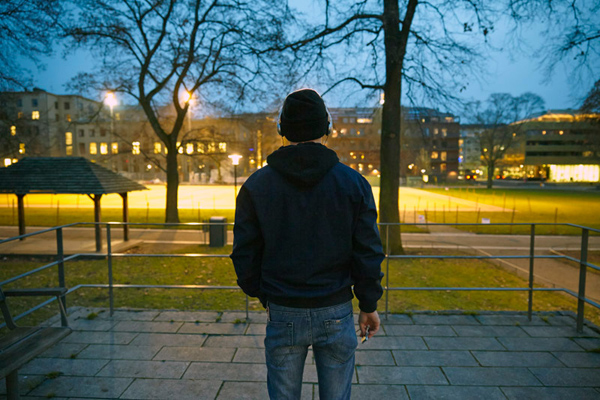 Vasa Parken
The group exhibition Art of Memory did not only take place inside Bonniers Konsthall but spread out to 5 different locations as well. My sound work, I As Wittness, was divided between three sites: The Vasa Park, The Jewish Museum and The Stockholm City Library.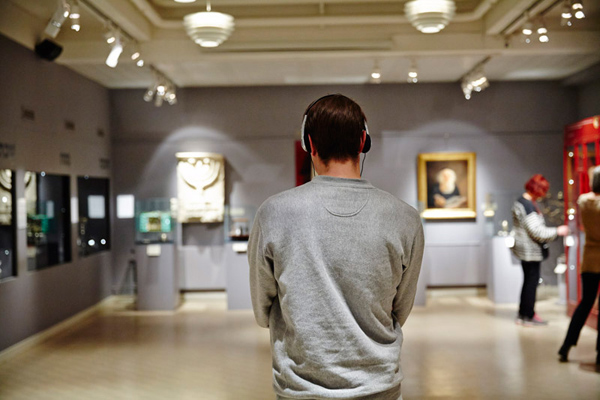 The Jewish Museum
I like to think about the body as a container for past experiences and memories, therefore I felt inclined to include the park, which is an active place, in relation to the two others sites that are more straight forward archives and represent memory through documents or written texts. In all three cases memory is a balancing act between the conservation and construction of it.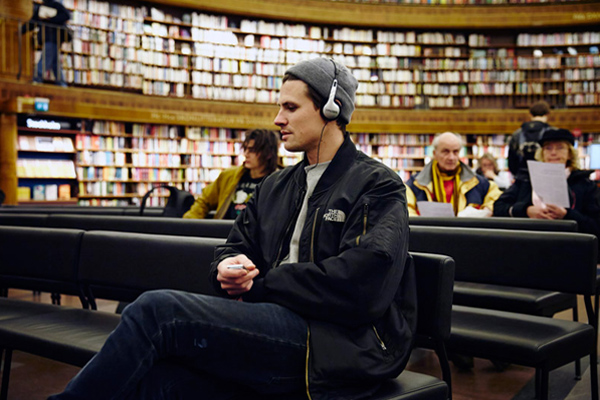 The Stockholm City Library
All images courtesy of the photographer and Bonniers Konsthall.