IN OUR HEARTS
2009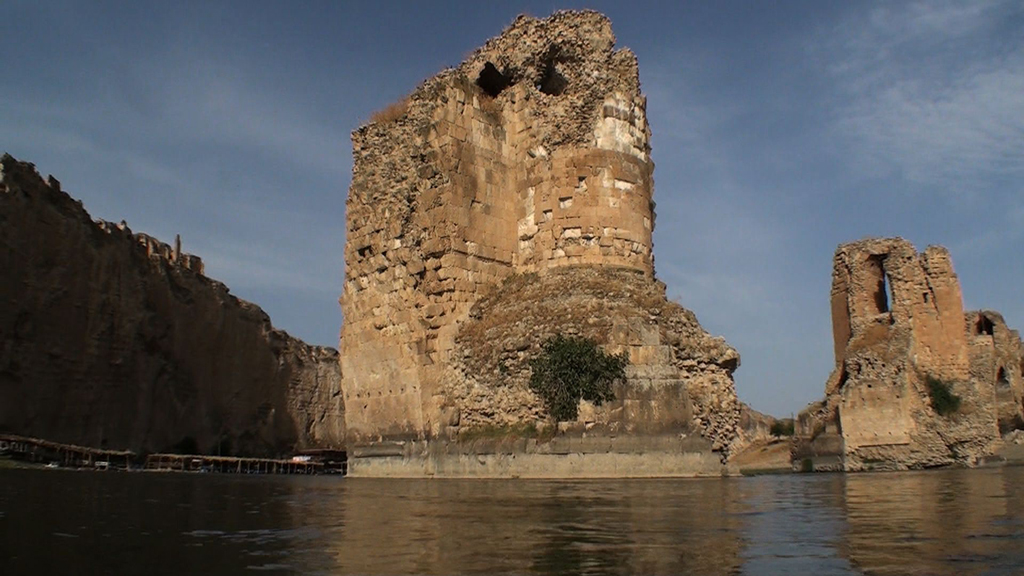 HD video loop 39′44"
A camera is attached to a round raft which floats freely on the river Tigris. The current of the river transports the camera through Hasankeyf, a small town in south-east of Turkey. The river creates a dramaturgy by its pace and portrays the landscape by its own terms. Presensting an area transformed through a long period of time where the natural, geographical and cultural formations are closely entwined within each other. The video also tells the story of a river about to change its pace and a landscape that is to be flooded underneath its surface.
In August 2006 Turkey started a controversial dam project on the  Tigris, called the Ilisu Dam. If the construction is finnished according to plan the dam will create a reservoir of an surface area of 313 km². This would cause flooding not just of the ancient city Hasankeyf which history stretches over 12 000 years but also around a hundred of other settlements. It is estimated that 50 000 people will be resettled from the area.
The video was filmed the 20th of June 2009. A few weeks later, on the 7th of July, three European export credit guarantee agencies pulled their money out of the Ilisu Dam project, claiming that the project failed to meet international standards. The Turkish minister for environment and forestry, Veysel Eroglu, responded after the cancellation announcement; "Turkey will construct the Ilisu Dam by its own means", and continued "For some Hasankeyf is just a word, but we carry it in our hearts."
11th of  February 2010, the Turkish prime minister Tayyip Erdogan announced the restart of the Ilisu Dam construction. The missing 300 – 350 million Euro is now supposed to be financed by the Turkish banks Akbank and Garanti bank.
Supported by FRAME
Special Thanks to:
Platform Garanti Contemporary Art Center
Orton Akinci, Volkan Aslan, Fikret Atay and Rob Ritzen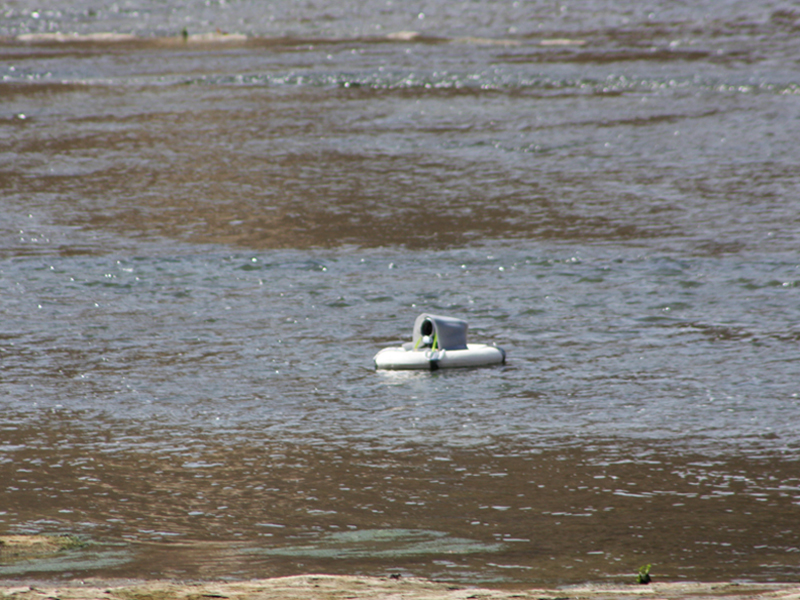 The video is filmed in one shot, by a small HD camera, in a diving case attached to a life ring. This allowed the camera to follow the current of the river, and to react to all its twists and turns.
Stills from the In Our Hearts