A DIALOGUE FROM A TO B
2014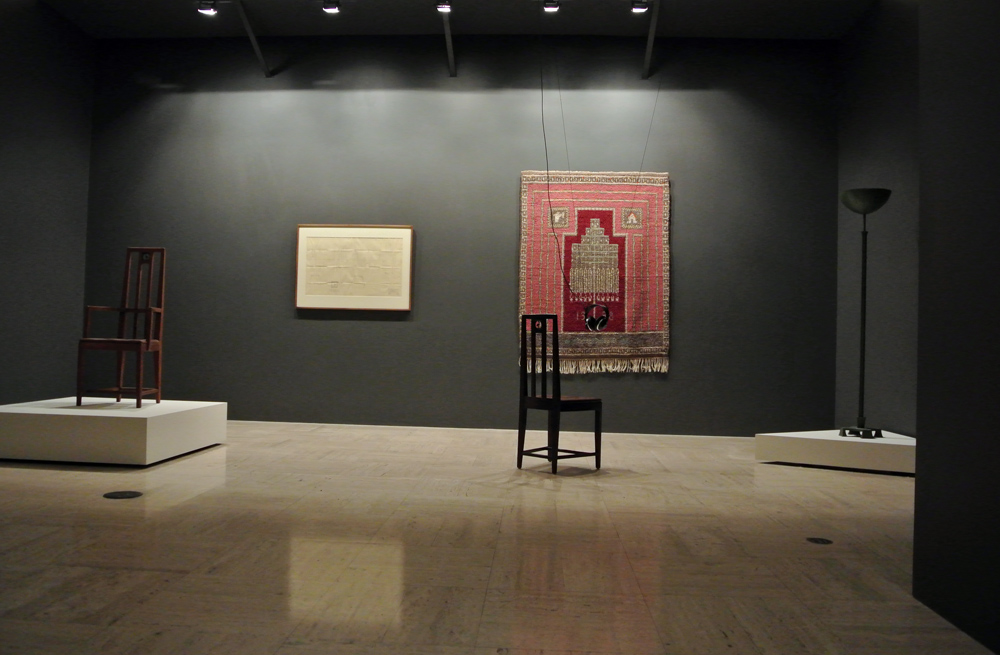 Text based sound installation for a single viewer.
Duration: 5'31" min
Theatre of the Mind
Cranbrook Art Museum
Bloomfield Hills, Michigan, USA
Curated by: Laura Mott
Comissioned by: Cranbrook Art Museum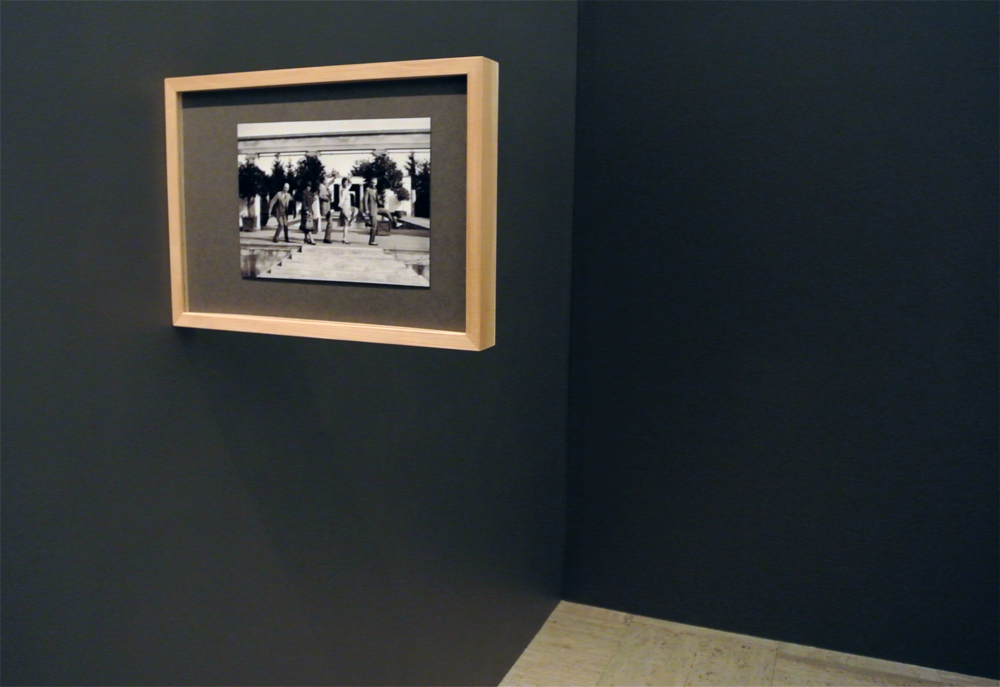 My great grandfather, Leonard Strömberg worked for Eliel Saarinen as a carpenter and master builder in Hvitträsk in Finland. The story in my family was that Leonard left Finland to America together with Eliel Saarinen in the 1920s. The photograph presented in the installation was found from the Saarinen family album kept in the archives of Cranbrook Art Museum. The person standing on the left was tagged as Strömberg.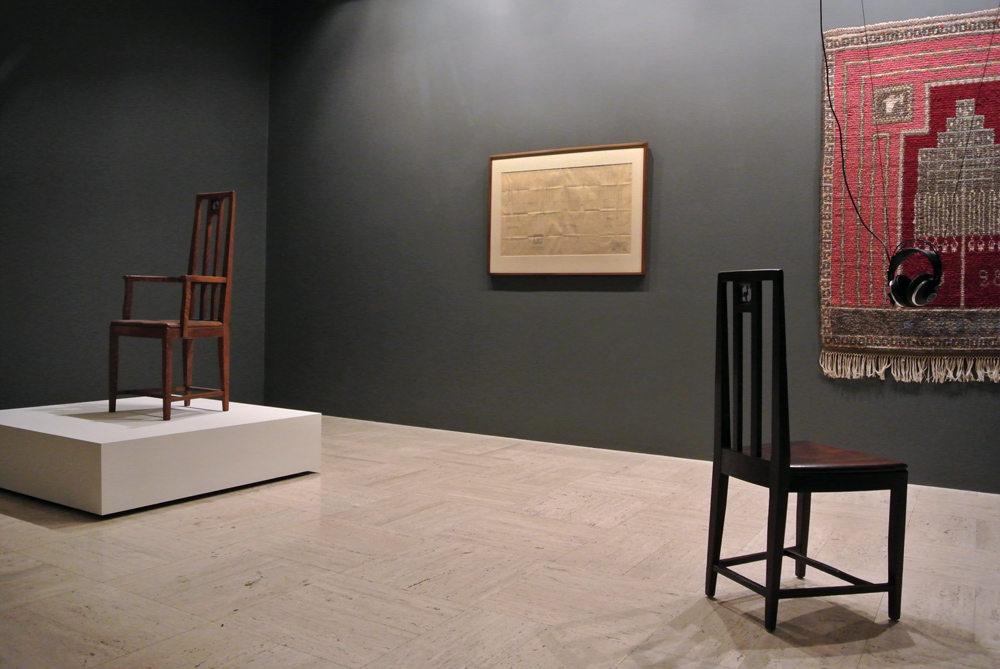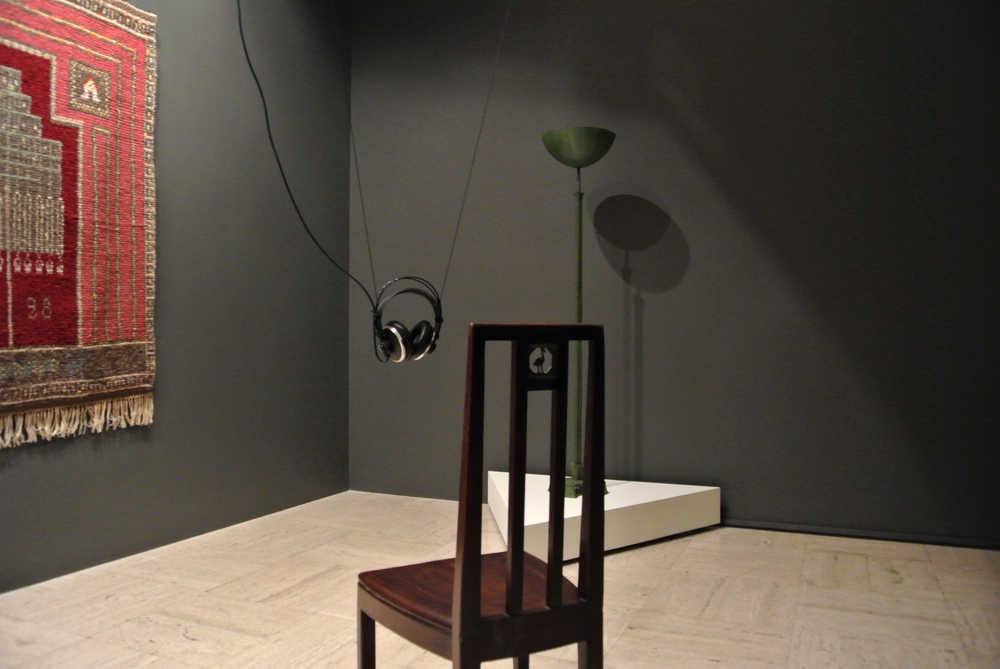 Following items from the Art Museum Archives where exhibited as part of the installation:
– Photograph depicting; ?, Loja Saarinen, Geza Maroti, Leopoldine Maroti and Eliel Saarinen at the Greek Theatre in Cranbrook, 1928
– Eliel Saarinen, C.H. Haberkorn & Co. Cranbrook School for boys Dining Hall Headmaster's Armchair, 1928
– Eliel Saarinen, C.H. Haberkorn & Co. Cranbrook School for boys Dining Hall Side Chair, 1928
– Eliel Saarinen, H. Tucker Cranbrook School for Boys, Drawings for the Dining Hall Side Chair and Armchair, 1928
– Loja Saarinen, Rug No. 1, 1928
– Eliel Saarinen, Edward F. Caldwell and Company Living Room Standing Lamp for Saarinen House, 1929
All items are from the same period and are things that somehow carries with them a connection between Hvitträsk and Cranbrook.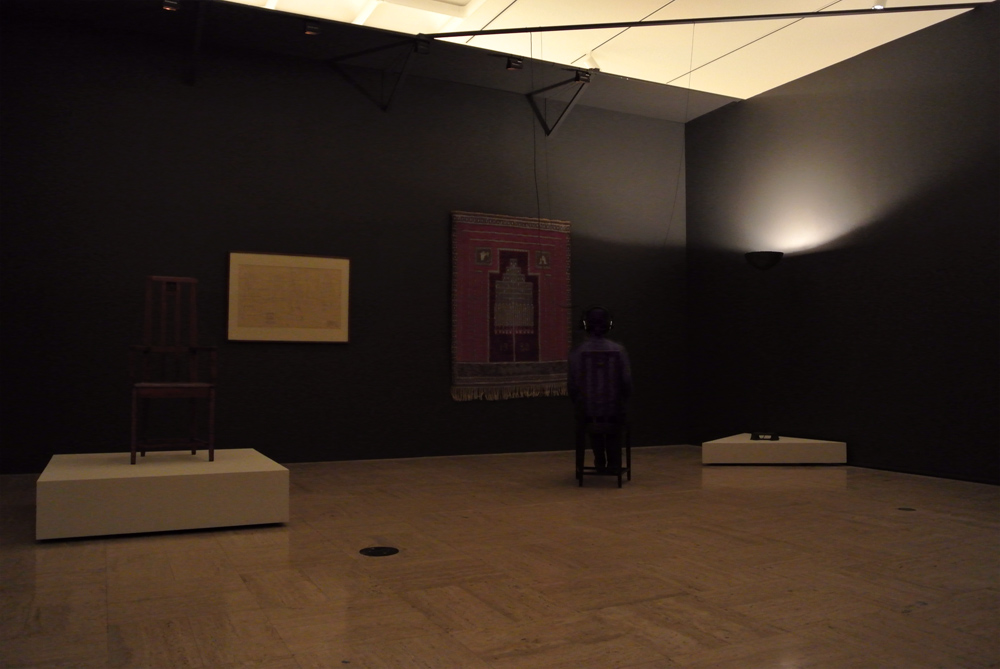 The work traces Leonard Strömbergs travel to America in the 1920ies but eventually builds up to the question of how memories and myths entwine each other. In the end it is difficult to distinguish which is which. The sound is a binaural recording of my presence in the room. Three different time layers emerge in the installation; the time of my great grandfather in Cranbrook in 1928, the sound of my own physical presence in Cranbrook together with the present, the time of the spectator experiencing the work.