ETT KLUVET HUS: den ena
2015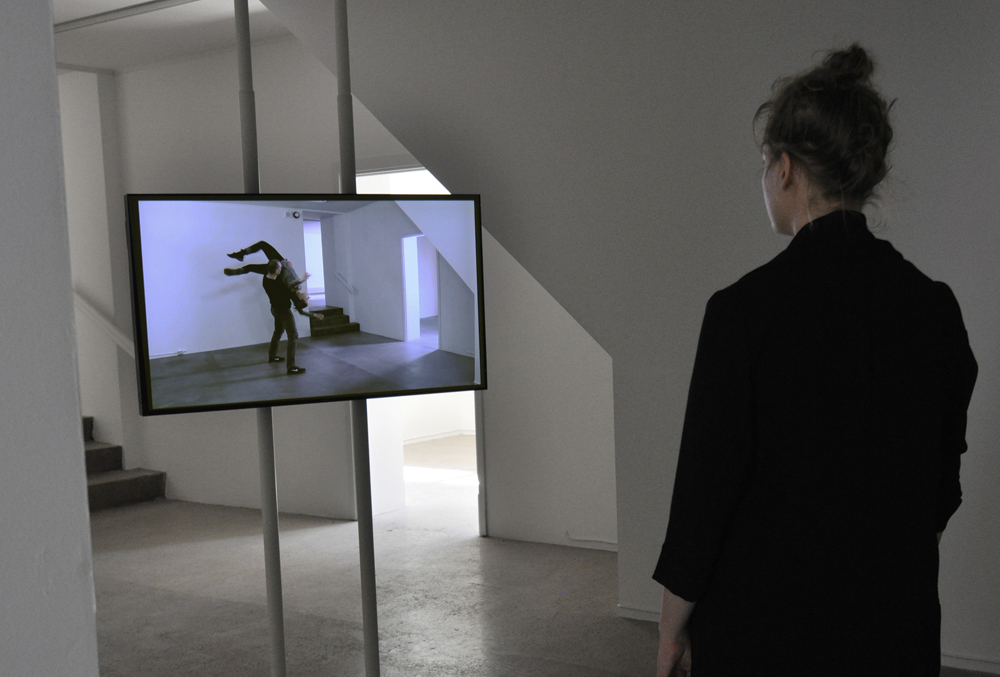 4 channel video installation
Duration: 9'43" min
Ett Kluvet hus: den ena.
Elverket, Pro Artibus
Ekenäs, Finland
Curated by: Markus Åström & Juha-Heikki Tihinen
Comissioned by: Pro Artibus
Ett kluvet hus was a solo exhibition that happened simultaneously at the both venues of Pro Artibus. My initial framework for creating these two shows was simply that it is impossible to experience these two different venues at once, we can only be in one place at a time. Stressing the question further, I thought, that actually even if two persons share the same room, they themselves are still inside their own perception and interpretation of that room, thus one could argue that they too are in separate rooms.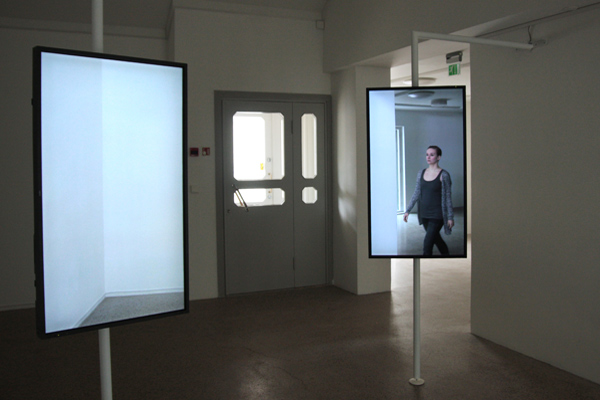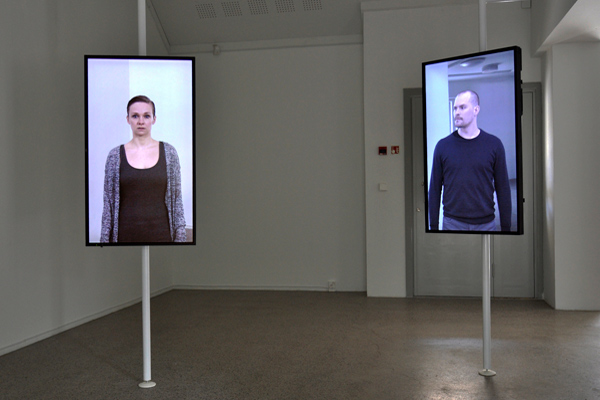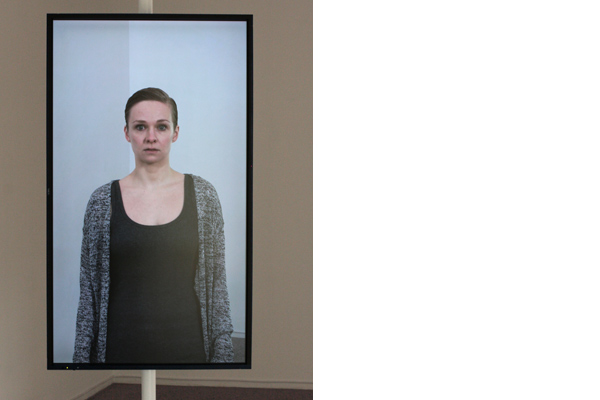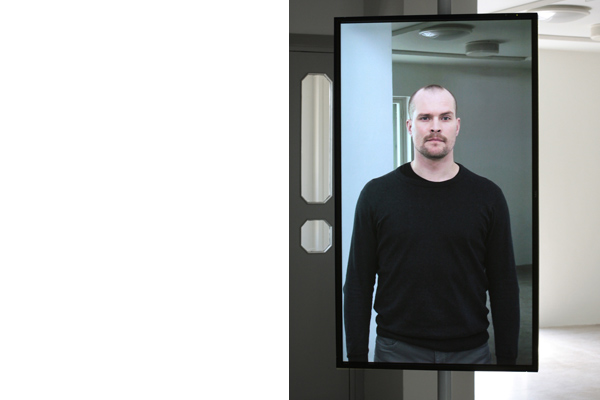 Ett kluvet hus – den ena, a video work in 4 synchronized screens. Two dancers are filmed in the exhibition space, in the exact angle as the videos are viewed in. Through their movement from screen to scree the dancers lead the viewers through the rooms of the gallery.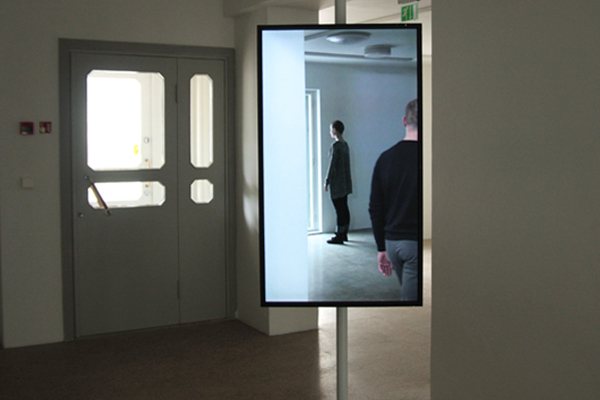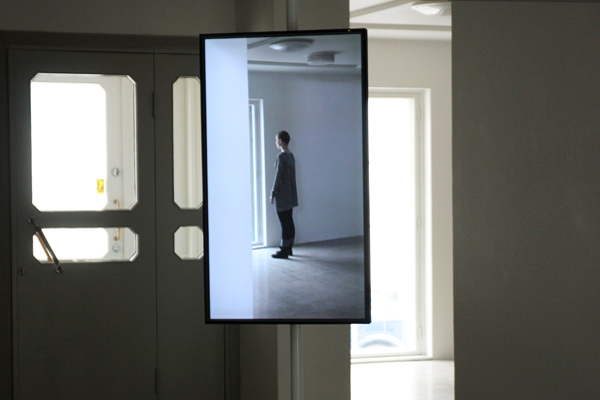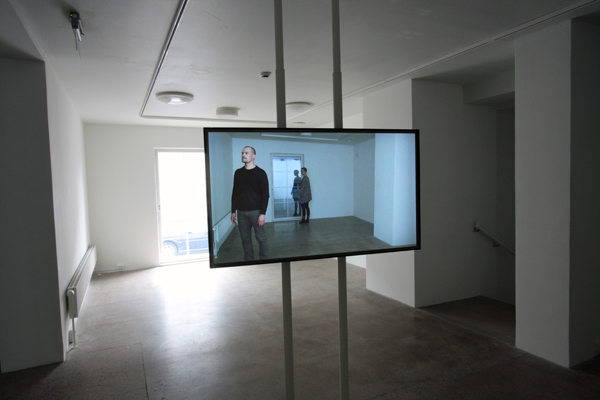 The choreography is built from a sequence of words which indicate human relations like – Trust – exploit – doubt – and so forth, where each word is a possible consequence of the previous one. Each movement of the choreography is a reaction to preceding action.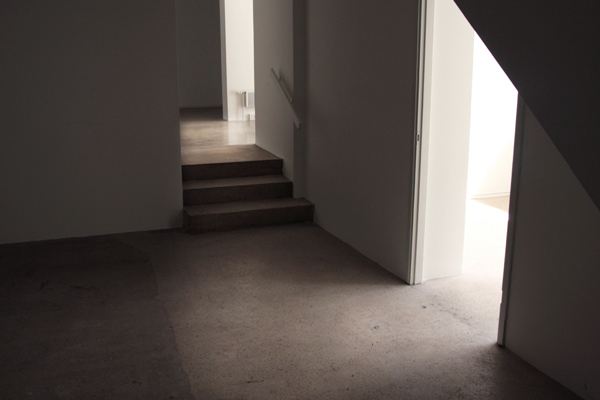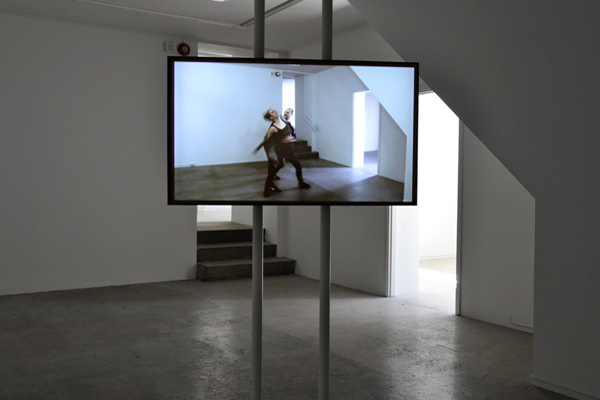 In the last room of the exhibition the choreography forms a loop, the dancers repeat this until the momentum is too high and they drift apart. As a result of the separation one of the dancers walk out from the right hand side, the camera follows and only then reveals that the space in which the interaction happened is a construction, an image of the room that we are in but not the same space.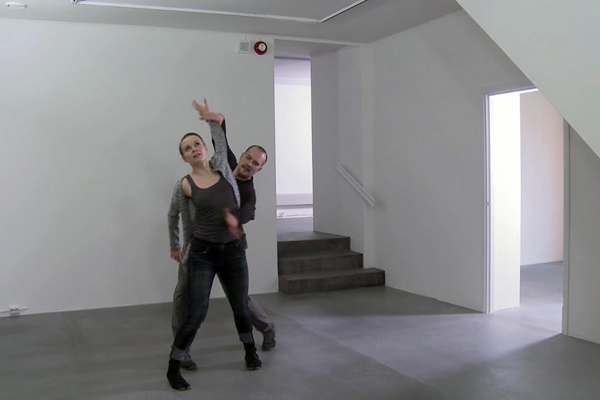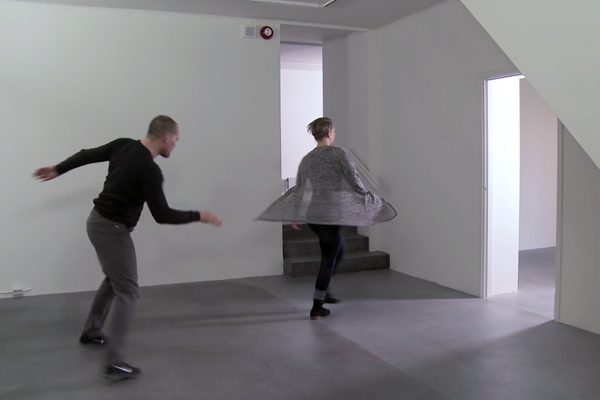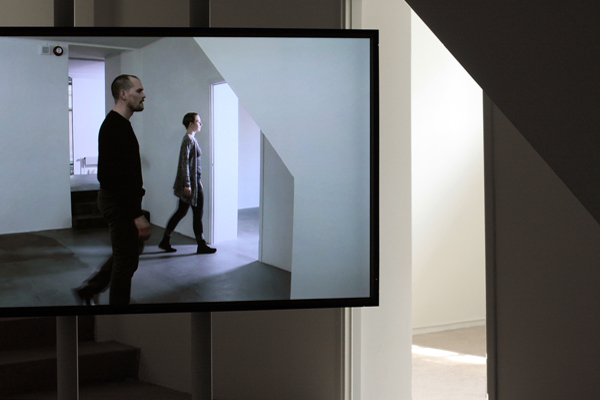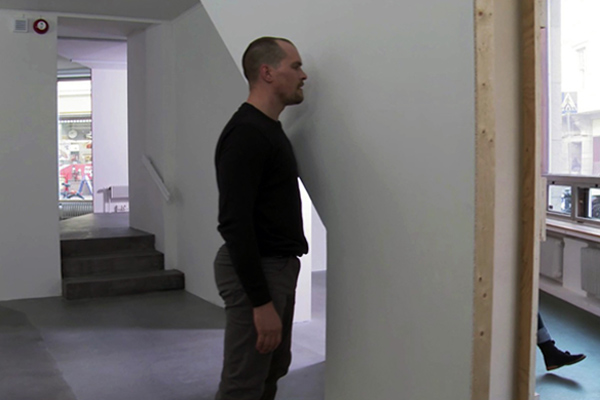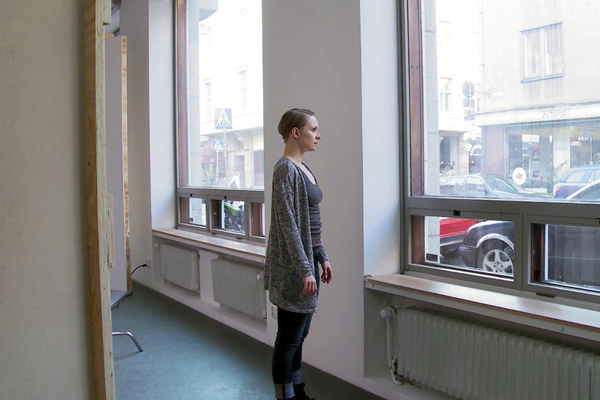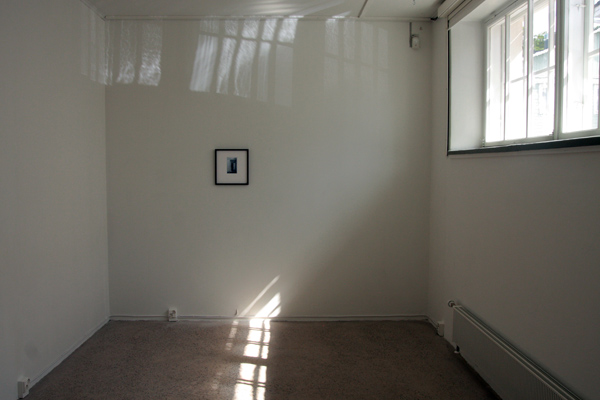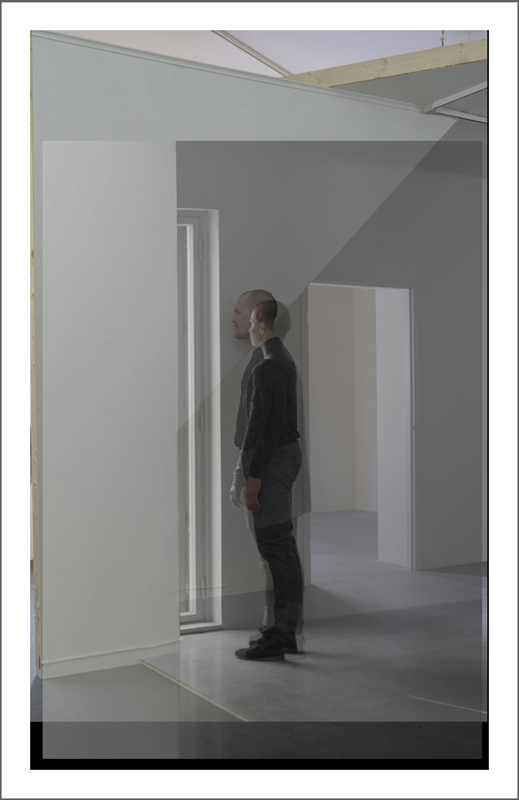 Credits:
Jonna Nuutinen, Jarkko Lehmus, Juha Laatikainen, Sami Suihkonen, Kristin Viking and Markus Åström