2066
2016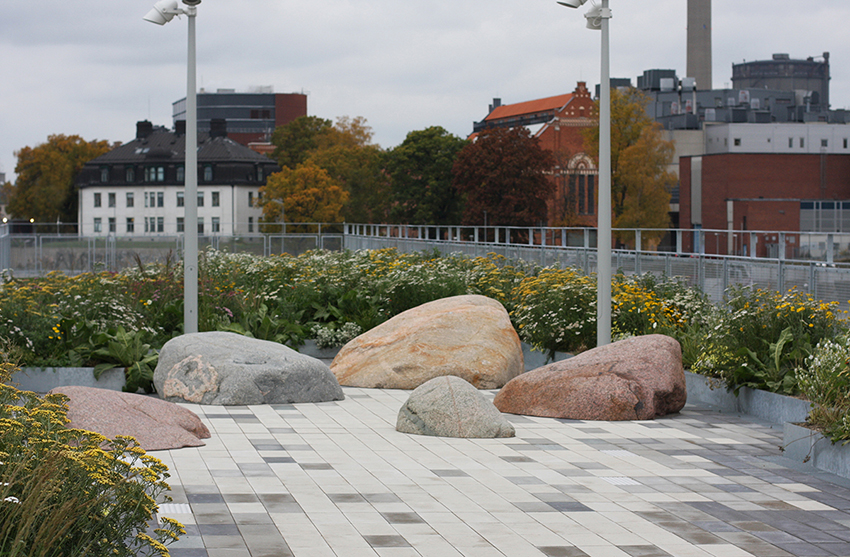 Public sound installation in the newly built Värtapiren harbour terminal in Stockholm, Sweden.
5 Granite Boulders, 3 Transducer Speakers.
Duration 24'33''
Comissioned by: Stockholm Konst and Ports of Stockholm in 2016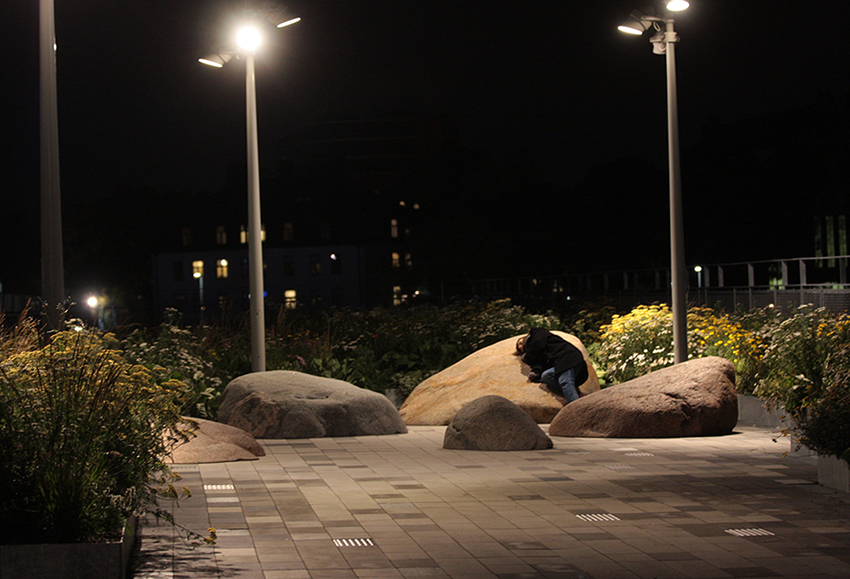 2066 is a permanent sound installation on an outdoor terrace of the Värtapiren terminal building.
Transducer speakers are inserted inside three of the natural granite blocks. The speakers transmit a vibration into a metal rod that penetratest the surface of the stone and is attached to a small metal plate. When one lies down on one of these stones and lean their head against the metal plate, the vibration from the speaker is transmitted as a clear sound inside the listeners head.
The sound is composed by two voices that speculate over how the world will look like in 50 years. These thoughts are gathered from a number of people with different professions whom with their own actions also partisicpate in shaping our future world.
The time perspective 50 years, feels so close that it is relatable, yet at the same time, 50 year is so far in the future that almost anything can happen. This stretch of  time marks the lifespan of the former terminal building, which was demolished to make way for the new terminal where the artwork is presented.
In the end, the work is perhaps less about the future itself but rather a document of the hopes and anxieties that were experienced in 2016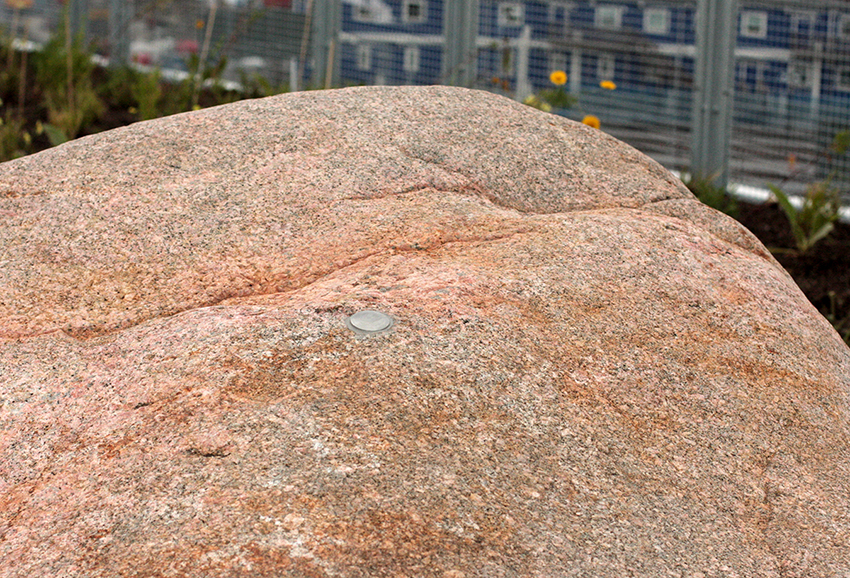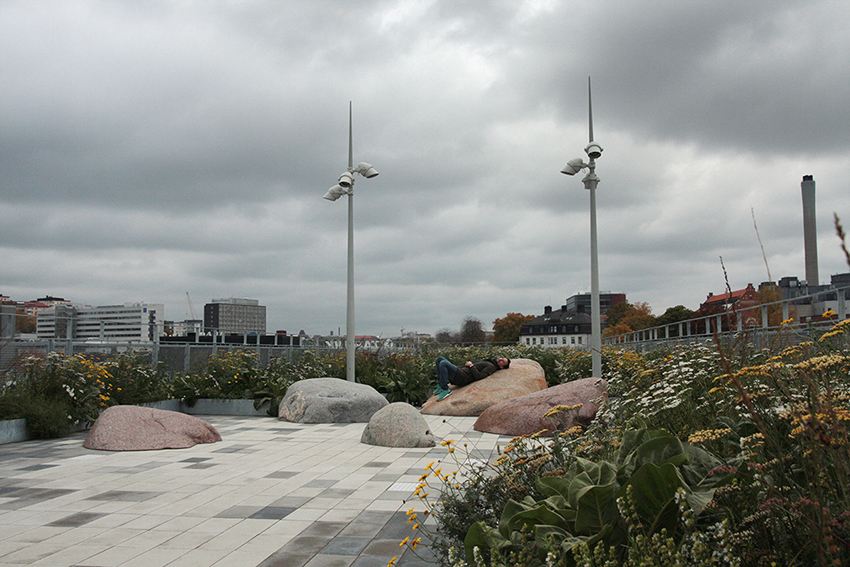 Text by:
Rahel Belatchew Lerdell
Kerstin Johannesson
Paavo Järvensivu
Rainer Kattel
Danica Kragic Jensfelt
Sami Rintala
Sami Suihkonen
Voices:
Jessica Grabowsky
Hans Rosenström
Technical implementation:
Niklas Pohlaman